Restorative Dentistry
Reunited and it feels so good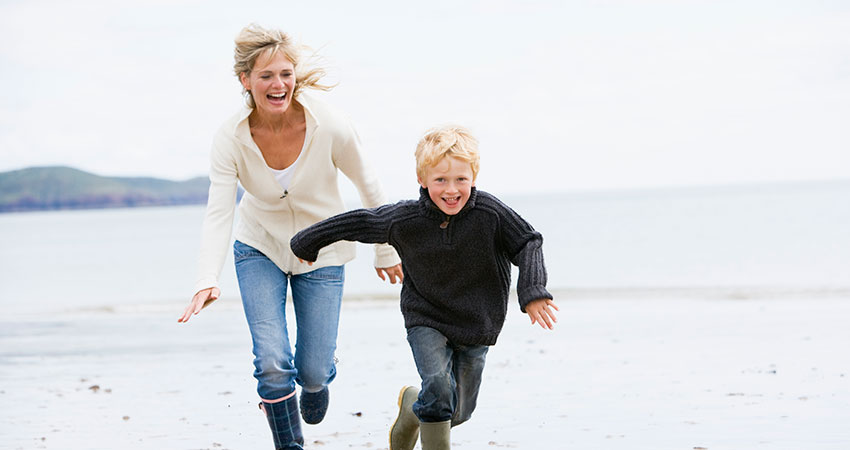 At Family Dental Health in Portland, we understand that missing teeth are so much more than just missing teeth. It's like a part of you has been lost, and it can have devastating effects on your oral health, your confidence, and your lifestyle. Thankfully, we live in an exciting time for dentistry where we can use durable and natural looking techniques and materials to replace and restore missing or damaged teeth to reunite our patients with their confidence in a complete, beautiful smile.
You probably remember a time in the not-so-distant past when the only way we could fill cavities and treat tooth decay was using metal fillings. Thankfully, with advances in modern materials, we now use a durable, natural-looking tooth colored resin that is safer, more stable, and more aesthetic than metal. Learn more on our Tooth Colored Fillings page.
Inlays & Onlays
If you have a large cavity that cannot be treated with a simple filling, you may require an inlay or onlay. Inlays and onlays are more extensive repairs than fillings, but not extensive enough to require a crown. An inlay treats a cavity in the interior surface of the crown or the cusp, while an onlay can extend beyond the cusp.
If you have suffered extensive tooth decay that requires more than a filling, inlay or onlay, or extensive tooth damage from injury or general wear and tear, you may require a crown. A crown is a tooth shaped cap that fits over your tooth to repair it in form and function. Our crowns are strong, durable, and blend in seamlessly with your natural teeth. Check out our Crowns page to learn more.
If you have a gap in your smile caused by one or more missing teeth, we can restore your smile and your confidence with a porcelain bridge. Bridges are not only aesthetic, they are highly functional just like natural teeth, and balance the strong forces in your mouth to protect the integrity of your oral health. Learn more on our Bridges page.
If you've lost most or all of your natural teeth due to traumatic injury, disease, decay, or the natural aging process, we can give you your smile and your life back with custom, life-like dentures from Family Dental Health. We offer full, partial, and implant-supported dentures to fit your needs. Learn more about your options on our Dentures page.
Call your Portland Restorative Dentist today!
If you're ready to be reunited with a complete, beautiful, healthy smile, you've come to the right place! If you have any questions about restorative dentistry, or would like to schedule an appointment with your Portland restorative dentist – Dr. David Case at Family Dental Health – give us a call today at (503) 977-3400.