Patient Info
Promoting a Lifetime of Excellent Oral Health in Portland, OR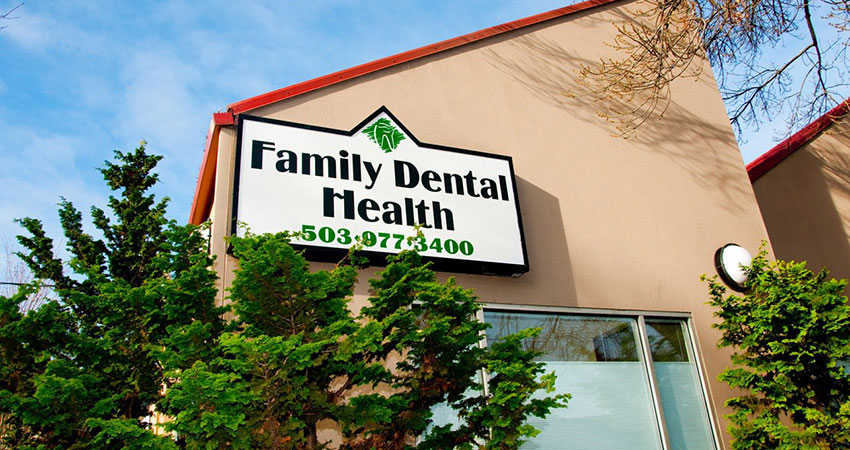 Welcome to Family Dental Health – your home for trusted general, restorative, cosmetic, and family dentistry in Portland, Oregon! We are glad you have stopped by and taken the time to learn more about our practice. At Family Dental Health, you are not just another patient to us – you are a friend and valuable member of our dental family, and we promise to take the very same care of you and your family that we would of our own. In our mission for health, we are passionate about not only fixing teeth, but about changing lives – one smile at a time.
Whatever your dental needs may be – from general and preventive care, to pediatric dentistry, to natural looking restorations and cosmetic solutions – we can take care of all your family's dental needs under one roof. Dr. David Case is one of the best dentists in Portland, and will work hard as your ally for health. His philosophy care focuses on prevention and patient education to help our patients take an active role in their oral health to prevent costly and painful complications down the road. We also offer specialty services like oral surgery, oral cancer screenings, sleep apnea treatment, and TMD therapy.
New Patients
Whether you're new to the Portland area (welcome to our wonderfully weird city, you're going to love it here) you haven't seen a dentist in years, or you're just looking for a better dental experience for you and your family, you've come to the right place. We promise to take the very best care of you, regardless of your state of oral health or financial situation – we will work with you to make sure you get the care you need and deserve. We are currently accepting new patients and would love nothing more than for you to join our dental family!
Feel free to browse our list of services, get to know our doctors, read our blog, and when you're ready, go ahead and schedule your first appointment. We've provided all of the information you need to know right here on our website, including financing and insurance information, and the forms you will need to fill out for your first appointment below.
These documents are in Adobe PDF format. If you're unable to read PDF files, you can download Acrobat Reader free from Adobe.
Payment Options
Insurance, In-House Membership Plan, & Flexible Financing Options
At Family Dental Health, we believe that quality dental care should be affordable and accessible to everyone. That's why we work hard to make getting the care you need simple.
We're proud to partner with the following insurance companies:
The Dental Freedom Plan
For only $199 annually, you can receive 15% off of ALL dental fees! Call for details or to sign up and start saving today!
We have a dental insurance expert on staff to help you with any billing or insurance questions you may have. We'll file your claim for you and make sure you receive the maximum benefits.
We also accept cash, credit cards, and personal checks.
We understand that dental work is not always cheap, that's why we partner with the following financing companies to help you get the care you need without breaking the bank:
Call your Portland Dentist today!
If you're ready to experience the difference of a dentist that truly cares, you've come to the right place. If you have any questions about our practice, or would like to schedule an appointment with your Portland dentist – Dr. David Case at Family Dental Health – give us a call today at (503) 977-3400.