Oral Hygiene
You don't have to brush all your teeth… only the ones you want to keep!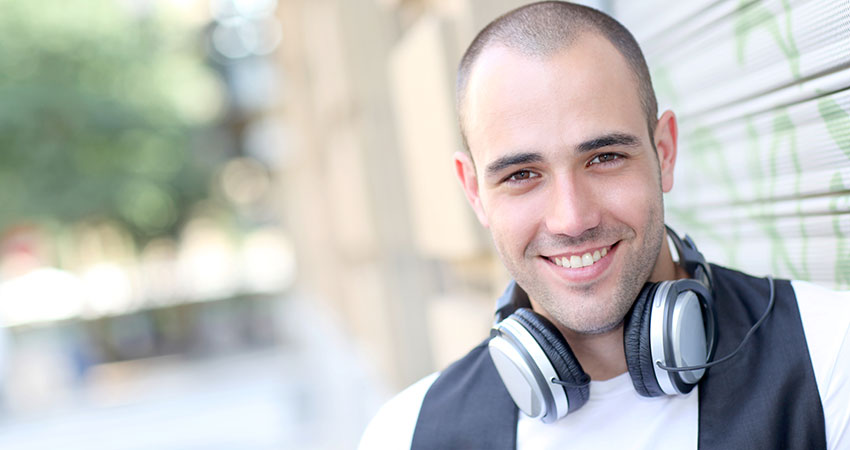 While your Portland dentist at Family Dental Health is your best resource for achieving and maintaining a happy, healthy smile, there's only so much we can do when we only see you in our office twice yearly – the other 363 days of the year are up to you!
If you plan on keeping your natural teeth in your mouth for most of your life, you should really take our advice for your best chance at preventing disease, decay, and tooth loss. Missing teeth can be devastating not only for your oral health, but for your overall quality of life and self-esteem, not to mention dental disease and restorative dentistry can be painful and costly. So how about we avoid that whole situation entirely?
Home Care
Brush – Brush for at least two minutes, at least twice every day, ideally after eating and drinking. Use an electric toothbrush for the best results – we recommend Sonicare®. Don't forget to brush all sides to the very back, and the tongue to minimize bad breath.
Floss – Floss every day, before you nightly brushing to remove particles between teeth and keep your gums healthy.
Rinse – Rinsing with mouthwash kills 99% of germs and bacteria in your mouth that brushing and flossing alone cannot, and helps keep breath fresh.
Water – When brushing and flossing are not an option, rinsing with water after eating or drinking will help reduce plaque and bacteria.
Gentle, guilt-free cleanings
While we do make a point to educate our patients on the importance of good oral hygiene, we don't want you to feel embarrassed or ashamed when you come in for a cleaning. We realize our patients are human, so if you've been slacking off in the flossing department, don't worry – we'll take care of you. Dr. Case has assembled the best hygiene team in Portland that provides gentle yet thorough cleanings that will leave you with that "fresh from the dentist" clean feel without the pain and discomfort.
Call your Portland Dentist today!
If you're ready to experience a dental cleaning unlike any other, you've come to the right place! If you have any questions about oral hygiene, or would like to schedule an appointment with your Portland dentist – Dr. David Case at Family Dental Health – give us a call today at (503) 214-2099.