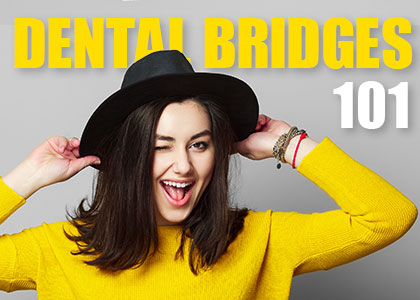 A hole in your smile is never a positive thing. It negatively affects physical appearance, eating, speaking, and your overall sense of confidence and well-being. Let Family Dental Health bridge the gap between where you are with your smile and where you want to be!
A missing tooth or teeth can also cause jaw pain and bite misalignment. Without a full set of teeth, your other teeth tend to move into the empty space, causing unnatural alignment in your bite and jaw—which can be very uncomfortable and can lead to bigger headaches and TMJ/TMD problems.
Portland dentist Dr. David Case shares how each tooth plays an important role in your health and everyday life, and how dental bridges can restore your smile and the function of your teeth.
Types of Bridges
Depending on your needs, there are three common kinds of dental bridges that your dentist may recommend. The difference between each type of bridge is how they are installed and secured.